Business associations play a crucial role in the modern economic landscape, offering numerous benefits and serving as valuable assets to companies. It provides unparalleled networking opportunities by connecting professionals and companies within specific industries. These networks can lead to new business opportunities, strategic alliances, and shared resources.
Business associations often play a pivotal role in developing industry standards, guidelines, and ethical practices. They establish benchmarks and codes of conduct that promote professionalism, integrity, and quality within the industry. It also provides a platform for collaboration, representation, and growth, fostering a conducive environment for businesses to thrive.
At Mindskillz we believe that the key to achieving successful outcomes for all lies in the establishment of value-aligned partnerships that prioritize shared goals and capitalize on complementary strengths.
Path to Professional Success
"If you are a student who is looking to grow in your career, and is seeking professional help to understand the world of corporate, you are in the right place".
The youth represents a promising future, and organizations actively seek to recruit young and talented individuals to join their ranks and drive business growth.
Our program equips students  with the skills, knowledge, and confidence required to excel in the professional world. It bridges the gap between academia and industry, providing students with a smooth transition and a competitive edge in their career pursuits. 
We prepare students for the transition from the academic environment to the professional world, and help them develop crucial skills like communication, teamwork, problem-solving, time management, and leadership. We also teach students to adhere to professional etiquette, including dress code, business communication, workplace etiquette, and ethical standards. 
We instill norms and behaviors, to ensure  that students are well-prepared for the corporate environment and can effectively navigate professional relationships.
Students need assistance in identifying career paths, understanding the job market, and honing their job-seeking skills. Mindskillz specializes in offering comprehensive Career Guidance services to empower individuals in expressing themselves and achieving excellence in their chosen field within the corporate world.
Professional Development for Teachers
Online teaching offers advantages for both students and faculty. It grants instructors increased flexibility to cater to diverse learning styles and utilize a variety of technologies.
Embracing the principles of online teaching is crucial for the future of education. As the shift from physical classrooms to virtual spaces continues, it is essential to adapt to this change. Overcoming the challenges associated with virtual teaching and learning is paramount for students' absorption of knowledge.
Discover how to deliver content in an engaging manner and explore various tools, platforms, and techniques that make teaching interactive and captivating with the Professional Development for Teachers Program with Mindskillz.
Professional Development for Entrepreneurs
Entrepreneurship training helps students cultivate an entrepreneurial mindset, which is characterized by traits such as creativity, resilience, problem-solving, and a willingness to take risks. These qualities are not only beneficial for starting a business but also for excelling in any career path.
It fosters creativity by challenging students to identify problems, develop unique solutions, and explore new opportunities. These skills are not only applicable to entrepreneurship but also to various aspects of life and work.
At Mindskillz, entrepreneurial training offers college students a unique set of skills, mindset, and experiences that are highly beneficial, regardless of their future career paths. It equips them with the tools to navigate an increasingly dynamic and competitive world, fosters creativity and innovation, and cultivates important personal and professional qualities.
Our Business Partners – Diverse Industries
Experiential Outbound Learning by Experts
Any organisation is as good as its Human Resource!! Also, the development of this 'Human Resource', even if they are the GMs of a company with a profile of 10 years plus experience, is actually a continuous process. As they say, "Thoughts Maketh the Man!"
To change the thoughts, in order to convert self into a stronger performer, is a continuous process. This proposed two hour intervention is one of those unique interventions which the GMs would find different and would have key 'MIND EMPOWERMENT' take away which they would find deeply embedded in their sub-conscious mind. This would entail creating a different and stronger empowered SELF, post the two hours intervention.
Harmonica huddle by Vasudev Prabhu
"Harmonica Huddle is about learning a new musical skill. But more importantly, it's about applying that new skill to experience universal values in a radical and highly effective way. These are values like Collaboration, Inclusiveness, Commitment, Goal-centricity, Communication, Delegation, etc. The program combines serious fun and serious learning and produces outcomes that are both inspiring and meaningful."
Art therapy does not require you to have artistic experience or talent. You need not to be creative. It is another way to express your emotions when it's not easy to express in words. Each person can heal themselves with Art, when doing art for therapy you can just express anything you want, nothing is wrong.
You can channel your feelings into colors and work through your emotions. The very presence of color has a positive effect on human mind. This whole process helps for self-discovery. If you know your inner conflicts you heal better.
Regatta Sailing by Shakeel Kudrolli and Hajeebhoy
The primary objective of the Mindskillz – Aquasail collaboration was to improve bonding and adaptability across various leadership positions. This was an experimental outbound program to help create an awareness of different types of leadership and to manage change across various verticals effectively. The sporting event helped develop multiple team building and leadership qualities such as being resourceful, goal visioning, risk taking, innovation etc. The program features all three ventures of Regatta- The Gateway of India in Mumbai, Mandwa, Alibagh and a beautiful new centre in Goa.
Simulation Learning & Gamification
1. Game thinking – Design your custom board simulation. ( Audience: Junior,Mid, Mid- Senior). Convert live problem statements to Gameboards to make learning fun
2. Design your SIP (Solutions Invented for Problems identified)
(Audience: Junior, Mid, Mid-Senior) and for Leadership. Ideate and synthesize using multiple solutioning tools
3) Intrapreneurship – Think like an Entrepreneur within the organization. Design your aspirational journey in sync with the organization's aspirations
Mindfullness
– Jyothi Shyamsunder
Jyothi Shyamsunder has been a Mindfulness, Compassion and Consciousness practitioner, teacher and counselor for many years now. She is also certified in Presence Oriented Psychotherapy: A Non-Dual Approach (Integrating Mindfulness, Compassion and Wisdom). Her extensive training has been in the Vipassana school of practice. Her extensive training, research and study has helped her render many sessions and retreats for organizations of various kinds, to individuals, teachers and parents.
Jyothi is currently in talks with UCSD (University of California, San Diego) for research and curriculum development on Compassion and Human Consciousness. She was a part of the International Mindfulness Advisory Group (MAG) at RoundGlass, the content development team for Kindness Curriculum (lead by the Dalai Lama) for Emory University in the US, and man international projects involving Universal Human Values and Ethics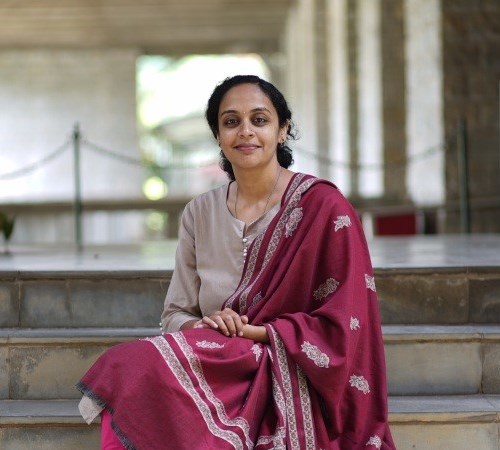 Laughter Yoga
Dr. Madan Kataria
Developed by Dr. Madan Kataria in 1995, Laughter Yoga took the world by storm. Laughter Yoga is a combination of breathing and laughing exercises, which aids in breathing in copious amount of oxygen and exhaling as much carbon dioxide. This cycle helps oxygenates the blood stream, which in turn reduces stress and improves focus, concentration and work efficiency. This cost-effective therapy is easy to incorporate in any setting and shows evident results in just 10 sessions.
Employees spend a significant amount of time in the office, and their safety and security should be a top priority. A self-defense program equips employees with techniques and strategies to protect themselves in case of a threatening or dangerous situation.
Learning self-defense techniques can empower employees and boost their confidence. When employees feel capable of protecting themselves, they are likely to feel more secure and less fearful in their workplace environment. Participating in a self-defense program as a team can foster a sense of unity and camaraderie among employees. 
At Mindskillz, we equip employees with the necessary skills and knowledge they require for self defense, enabling employees to react effectively and assist others in times of crisis. This preparedness can save lives and minimize potential damage.