Mindskillz is based out of Bangalore with a pan India presence in 33 cities with 430+ trainers with multilingual competency
Our approach is to involve every team and every individual in the organization to drive results. Our tangible measures of learning drive us to achieve results around improvements, quality, customer experience, productivity, and costs
The availability and accessibility of digital online training, allows us to create a continuous learning culture within organizations
We believe that the benefits of training and development for both individuals and organisations, foster growth, improve performance, increase innovation, and enhance reputation. By engaging and doing so, the result is the Return on Investment, that makes you competent, well trained as per industry standards and benchmarks you as a strong competitor within the industry.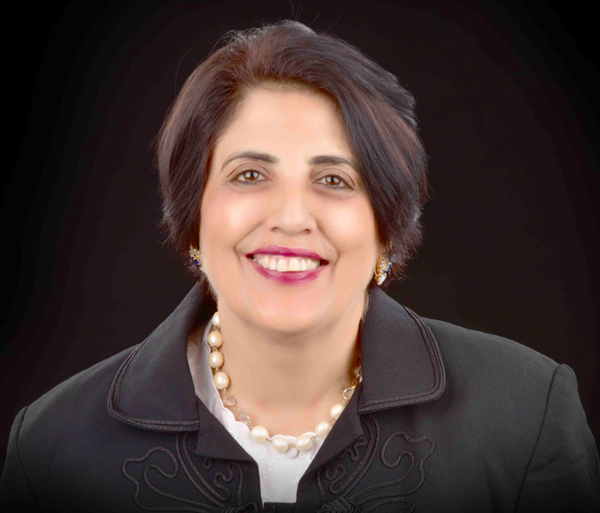 Some of the causes she supports are The Mantram Art Foundation an NGO that supports the "Girl Child Project". WoW – Women Orbiting Women which is another charitable cause to empower women that she is associated with. In addition, she also volunteers for the Civil Defence Citizen's Army as Divisional Warden. She is an avid reader, golfer and finds immense serenity in Yoga and Meditation. Cavita demonstrates how innovation can build skills and lives. She also strongly affirms that women can enrich the entrepreneurial space with a mindful impact on society at large.
Cavita Mehra is an accomplished business leader, a multi-faceted personality, has a stellar passion for excellence and is a perfectionist by nature. She is the Manager Director & a key founder of Mindskillz with more than 45+ years of expertise in the Training Arena. She has been instrumental in making Mindskillz competitive and successful, contributing everyday with positivity, enthusiasm, and dedication.
Her experience in the Training field has made her play significant roles in transforming the journey of Mindskillz, and inspiring trainers and her team members to work hard, achieve results and drive growth both professionally and personally. She believes in Educating for the Present, training for the Future and Developing to Lead, as a Vision for Mindskillz. We are based out of Bangalore with a pan India presence in 33 cities with 180+ trainers with multilingual competency.
As part of her achievements, Cavita has received The Entrepreneur Leadership award at the International Leadership Forum in 2013, hosted by IWLF. She has been a speaker and a panelist at many Leadership Forms like, ISBR for Discussion on Entrepreneurship, Logica, Neovette technologies, Forums like CWE, WILL Forum and Dun& Bradstreet. She has Featured in Silicon India as 10 most promising Personality Development Institutes and covered in the CEO's magazine as one of the fastest growing CEO's in 2018 and the Business Sight Media Magazine. Cavita knows how to strike a balance between social & corporate responsibility and she it does with so much grace and selflessness.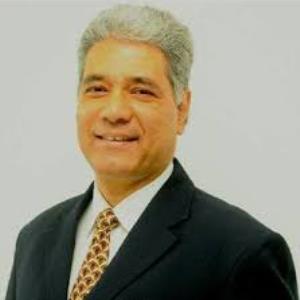 Samar Singh Sheikhawat
– Independent business consultant
Samar Singh Sheikhawat, is a business management leader who has run P&L functions as part of management committees for over a decade. He has marketing and Sales experience across multiple industries.
He has extensive experience of running both steady state and start-up businesses and brands. He also has multi-cultural experience across Indian, American, British and Dutch companies. Besides, he has extensive multi-industry, multi-locational experience all over India, and has also worked across the USA, UK, Netherlands, Middle East, SE Asia and Nepal.
Having had exposure to leadership roles from the inception of his career, he now works as an independent business consultant, start-up advisor and professional public speaker.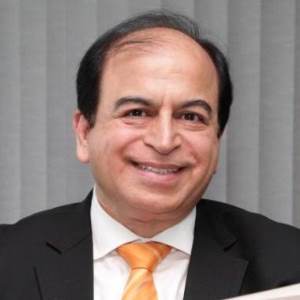 Navin Paul
– Former executive VP – Bosch
Mr. Navin Paul serves as an Independent Director on the Board of India Piston Rings Limited (Amalgamation Group) and Amalgamation Repco Limited. He is currently the Management Executive of UNO Minda Group. He is a Business Mentor to Sharda Motor Limited and is also currently an elected Executive Committee Member of ACMA (the apex Automobile Components Manufacturing Body in India). He is also nominated as an Automotive Industry Expert by ICICI Securities Ltd.
He has over 23 years of work experience in Bosch (earlier MICO) and has held varied and challenging responsibilities in the Automotive and Industrial Divisions of Bosch. He started as the Divisional Head of Aftermarket Division based at Mumbai in1996 where he was instrumental in setting up the entire business network infrastructure for Western India though 'Project Autonet'. In 2001 Mr.Paul moved to Bangalore as the Head of International Exports and doubled Company's exports in four years.
K D Sahni
– Vice Chairman & Joint Managing director of Elofic industries Ltd
Mr. KD Sahni is a graduate in Physics from St.Stephen's College, New Delhi and thereafter pursued specialization in Filtration Technology from Loughborough University, UK. He joined his family company Elofic Industries Ltd. and has completed 40 years in business. At present he is the Vice Chairman & Joint Managing Director in the company. The company has achieved great heights under his vision and leadership.
Elofic Industries Ltd. is a 70-year-old company engaged in the manufacture of Filters & Lubricants. The company has six manufacturing units and seven warehouses across India. Being the industry leaders, the company has world class manufacturing processes using the best in the industry machines and materials. Elofic has won several awards including " The Best Entrepreneurship by the Prime Minister of India and Comprehensive Excellence by Maruti Suzuki
Suresh Kumar
– Founder- KUE management
Mr.Suresh Kumar is the Founder of KUE Management Services a Hospitality Brand & Advisory Firm and Founder & Mentor, ROSAKUE Hospitality a boutique hospitality chain. He is also an Advisor-Strategy to Mahindra Holidays Hotels Division, a Director on Board of Apeejay Surrendra Park Hotels Ltd. and a Member of Advisory Board of School of Hospitality Management AURO University, Surat.
Prior to donning an entrepreneurs' hat 2 years ago, he in his career spanning four decades with ITC Hotels handled various roles commencing as General Manager, subsequently VP Operations-ITC Hotels, thereafter, steered the growth of Fortune Hotels brand (ITC's Wholly Owned Subsidiary) as Managing Director with an additional charge of WelcomHeritage Hotels till his superannuation.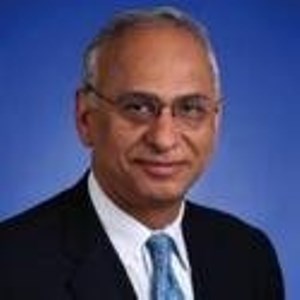 Deven Sharma
– VP D&S Castings – Trustee Mindskillz
Dr. Deven Sharma is an accomplished business leader in data, information, analytics and technology-enabled service businesses. He invests in tech and data enabled businesses as a Venture Investor. He served as the President of Standard & Poor's, Head of Global Strategy and M&A at The McGraw-Hill Companies, Partner at Booz Allen Hamilton, Chairman of S&P US & Europe Board, Chairman of Crisil an Indian Public Company and Member of 800 Flowers Board. He has a PhD from Ohio State University.
Deven invests in and incubates next generation information enabled companies. He founded InfleXon (www.infleXon.com), an advisory firm focused on risk governance, globalization and innovation. He serves as a Fellow of Connection Science @MIT Media Lab.
SAVITA CHABLANI
Content Manager and Facilitator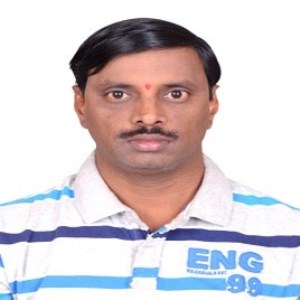 Balaram Puttaiah
Accounts and Finance Manager
DEEPTI MANWANI
Manager and Training
Co-ordinator – West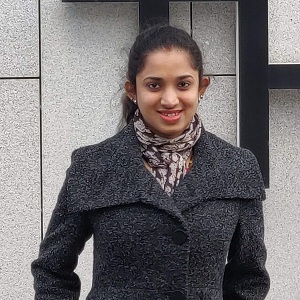 rASHMI NAGARAJ
Assistant Manager – Training & Content Development
Ritu Johar
Business Development Manager – North
Mindskillz's presence in India currently covers 33 cities
Click on the city name to view the trainers available in the respective location.
We have a strong market foothold in training diverse industries
Healthcare
Information Technology / ITES
Pharma
Infrastructure & Real Estate
Retail
BFSI (Banking, Financial Services & Insurance)
Manufacturing
Government Services
Education
Automobile
Logistics
Telecom
Hospitality & Travel
Disclaimer: All logos are owned by respective organizations. They have been shown above for representation only, being clients who have been a recipient of our services.
"Testimonials describe what has been, and a promise of what is to come" – Ron Kaufman
Apollo Health & Lifestyle Ltd.
Dr. Rachana Kucheria
GM North and Corporate Strategy
"I would like to congratulate Mindskillz upon the successful completed one of the 'soft skills' training for the Apollo Clinics. We appreciate the e orts of the trainers to enhance telephone etiquette, interpersonal skills, and overall presentation for the staff attending these trainings. M/s Mindskillz has conducted training programme to our Fifth Semester Bio-Technology students. We have been associated with them since last 3 years."
Titan Industries
V. Govind Raj
Vice President- Integrated Retail Services
"The Retail Training department at Titan Industries handles the training requirements for frontline personnel across our company's businesses and formats namely World of Titan, Helios, LFS, Tanishq, Zoya, Titan Eye Plus, stores. We are pleased to have worked with M/s Mindskillz on several training programs across most of these formats. Mindskillz has delivered training inputs on Soft skills, Motivation, Customer Experience, Grooming for the retail personnel. We are happy to be associated with M/s Mindskillz. "
R.V College of Engineering
Dr N.S. Narahari
Director – Placement and Training
"We are extremely happy with the quality of delivery & presentation. It was very interactive session, with a lot of discussion, case studies, role-plays, videos. The participants' interest was kept up right through the session and participation by the students was indeed very encouraging. We appreciate the endeavor put in by Mindskillz training team by really understanding the training needs and delivering a customized programme effectively. The overall feedback received was excellent and we look forward to similar training interventions from Mindskillz in the future."
Capita Malls Asia
Poonam Tayde
Manager HR
"The Overall approach of Mindskillz right from the start of understanding to the end in creating a synergy in dealing with and meeting the key objectives with real time needs in exemplary. The session led by Cavita Mehra in Bangalore was very Interactive, high energy and she beautifully brought out the examples with her debrief of the activities to the real time day to day scenario at work place, highlighting the importance of developing good interpersonal and communication skills at workplace for building trust and productivity. "
Currents Technology Retail (India) Ltd.
TG Venkatesh
General Manager
"The enthusiasm, energy, and the ideas originating from the team have given us the assurance that has made the right choice of training partner. The facilitation was outstanding and the approach has been well linked by all the participants. Each of our participants has gone back feeling more confident about their skills and has already experienced the benefits of it on the floor. We have now become enthusiastic supporters of Mindskillz. Thanks for enabling us deliver world class Customer Experience at the CURRENT APPLE PREMIUM reseller stores."
Carl Zeiss
Ana Rother
Manager Talent Development
"We have conducted extensive Soft Skills and Re-Visioning Workshop across the Different Levels in our Organization. Your facilitators and trainers come well equipped and highly engaged to manage any situation in the training room, It has been a pleasure to see them in action and their flexibility on the session delivery to adapting methods to meet the participants requirement are par Excellence. The enthusiasm, energy and passion you bring to the session and to the topics are great."
About Mindskillz
We are more than just a training company providing skill development that is relevant to your business needs. Our founder and principal along with her team of innovative, result driven team of experts with more than 18 years of experience work closely with you to provide complete training and mentoring to achieve career and business goals. Our programs are highly interactive, fun filled, tailor made, and successful.
OUR SERVICES
We create high impact training and develop content on Personality Development, Positive Attitude and change in mindset, Enhancing Business Communication, Effective Presentation skills, Interpersonal skills, Service Excellence, Leadership programs, Time management, Stress management, Professional Selling Skills, Channel management, Negotiation Skills and Conflict Management, Risk management, Handling change, Assessment centers, Train the trainer, Culture sensitivity and Accent neutralization with a pan India reach making cross country training standardized , qualitative and cost effective.
"Learn from yesterday, live for today, hope for tomorrow. The important thing is to not stop questioning." – Albert Einstein
No.707, 6th Floor, Oxford Towers, Airport Road, Bangalore 560008
Ph. +91-80-41256949 / 41150189
Email: creativeminds.mindskillz@gmail.com
www.mindskillz.in